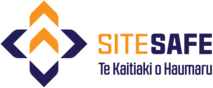 Log in
Is this your first time here?
On Tuesday 19th September between 8 am-12 pm, Online Learning will be unavailable due to a planned upgrade to the Moodle platform. All course bookings for Online Learning (Moodle) and Virtual Reality (VR) will be unavailable during this time.
Please contact theteam@sitesafe.org.nz  if you require assistance.
Log in using your account on:
Google